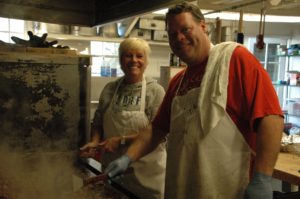 "Kiwanis Camp Casey is the happiest place on earth for one week each summer.  I look forward to volunteering each year, the kids are amazing!!!"
– Cindy Barber, From Wilcox Construction Inc. and the Lynnwood Kiwanis, who is the mess hall volunteer coordinator at Kiwanis Camp Casey.
---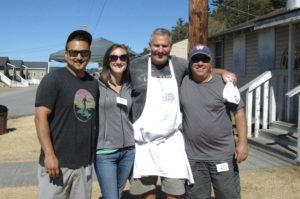 Members and friends of the N.C. Kiwanis Club pose for a picture after unloading camper supplies and equipment for the week of camp.
"Working with the other volunteers is the most rewarding and satisfying work I have ever done. The laughter and smiles on the faces of the children make it all worthwhile." – Dick Murray, Owner and Estimator Excel Chimney & Fireplace, P:206.679.5586, F:206.633.3327, [email protected], www.ExcelChimney.Com, Check us out on YELP and Linkedin!