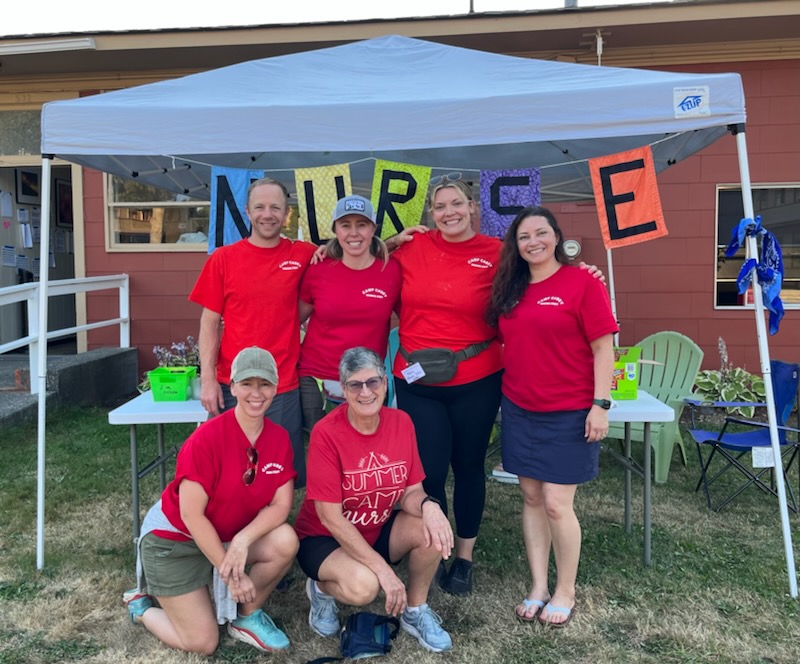 Nurse Volunteers
At camp, Nurse Volunteers provide nursing care for children ages 6-18 with physical disabilities including first-aid to campers and staff, staffing the nurse's station, administering medications and treatments, participating in fun camp activities and having the best week ever. We are looking for interested Registered Nurses, Nursing Students, Licensed Practical Nurses, Nurse Practitioners, or Physicians.
Our nurses are the heart of Kiwanis Camp Casey!
The online application for nurses in 2023 are now LIVE! Click HERE to apply!
CASEY FOREVER!
Nurses who have previously volunteered for Kiwanis Camp Casey are reminded that North Central Kiwanis offers scholarship money for continuing education to maintain nurse licensure. Please send a request to [email protected].
Have additional questions regarding volunteering as a Nurse? Please contact [email protected]